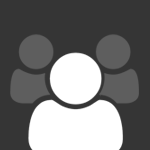 Combat Award Rules
AWARDS WORN ON FORUM SIGNATURE
NAVY CROSS
REQUIREMENTS: Today, the Navy Cross is presented to those who distinguish themselves through extraordinary heroism while engaged in action against an enemy of the United States. Their actions must take place in a situation of great danger, or at great personal risk to themselves.
AIR MEDAL
REQUIREMENTS: The Air Medal is awarded to U.S. and civilian personnel for single acts of heroism or meritorious achievements while participating in aerial flight and foreign military personnel in actual combat in support of operations.
** More ribbons or medals will be added. These will be the only two designated by as an icon (logo) on your signature. Other awards such as the Kuwait Liberation Medal will be typed in as KLM.
KILL MARKS
REQUIRTEMENTS: Kills gained online shall be applied to the pilots aircraft by the pilot or the squadron skinner (that's me, thus far). The pilot may only have the marks of kills have achieved up until death. If you die you start over and have to exceed the number of kill you have in order to wear more. You will not lose any marks on your aircraft if you die. I encourage personal emblems on aircraft as long as they fit the theme and time period of the aircraft. I will design marks for bombing, air to air kills and air to ground kills IAW US Navy standards.